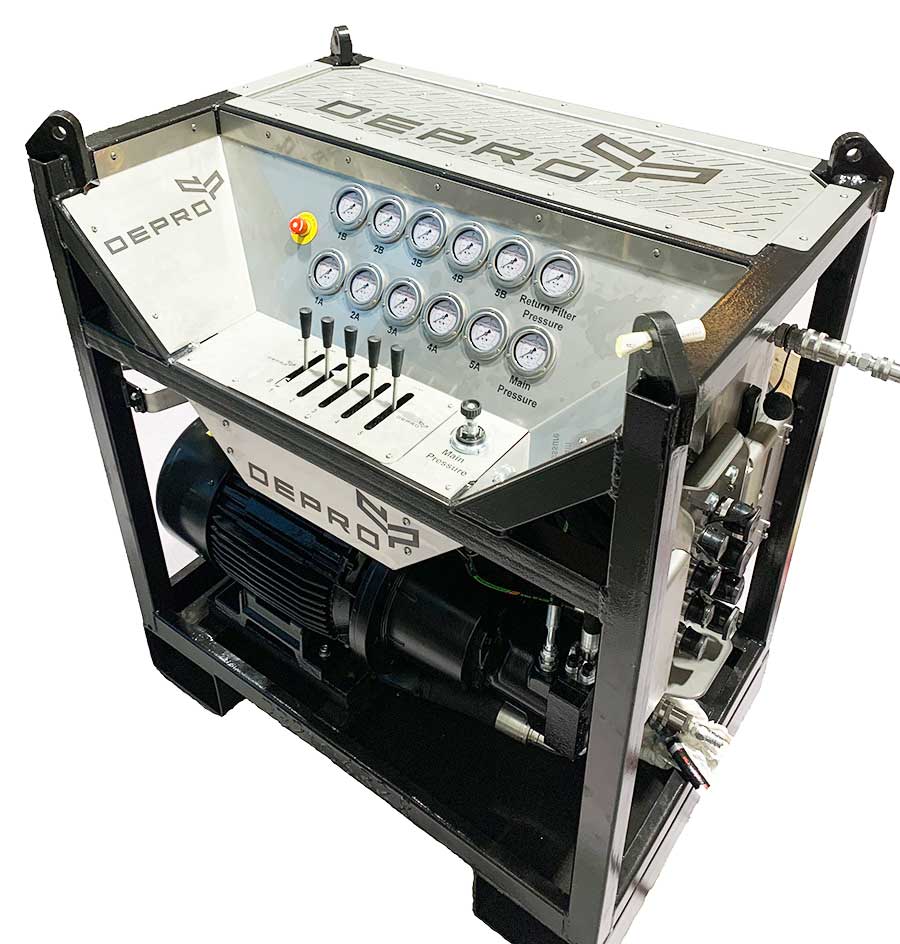 Hydraulic Power Unit Topside
Hydraulic power units is made for testing equipment and tooling offshore, and are designed to be lifted as a separate item. The HPU are a self-contained system that includes a motor, a fluid reservoir, and a pump. It gives the hydraulic pressure needed to drive hydraulic motors, cylinders, and other complementary parts of a given hydraulic system.
The HPU has 2 emergency push buttons where one is located on operating panel on top of the HPU, and one is located on the push button panel on the side. The oil tank has a build in water cooling system.
Specification:
Depro drawing: DEP-GA-0614
Working pressure: 300 bar
Max oil flow: 35 liter / minute
Independent hydraulic lines: 5
Oil Reservoir: 160 liters
Connection type port 1: 1/4 inch BSP
Connection type port 2-5: 1/2 inch Snap-Tite 71
Motor: 18,5kW, 400V, 3 phase, 50Hz
Dimension (LxWxH): 1200x800x1370mm
Weight in air: 860Kg
Pad Eye: Ø20 for Shackle 3,25t
Certified to: DNVGL – ST – E273, R00
Link to product descriptions: