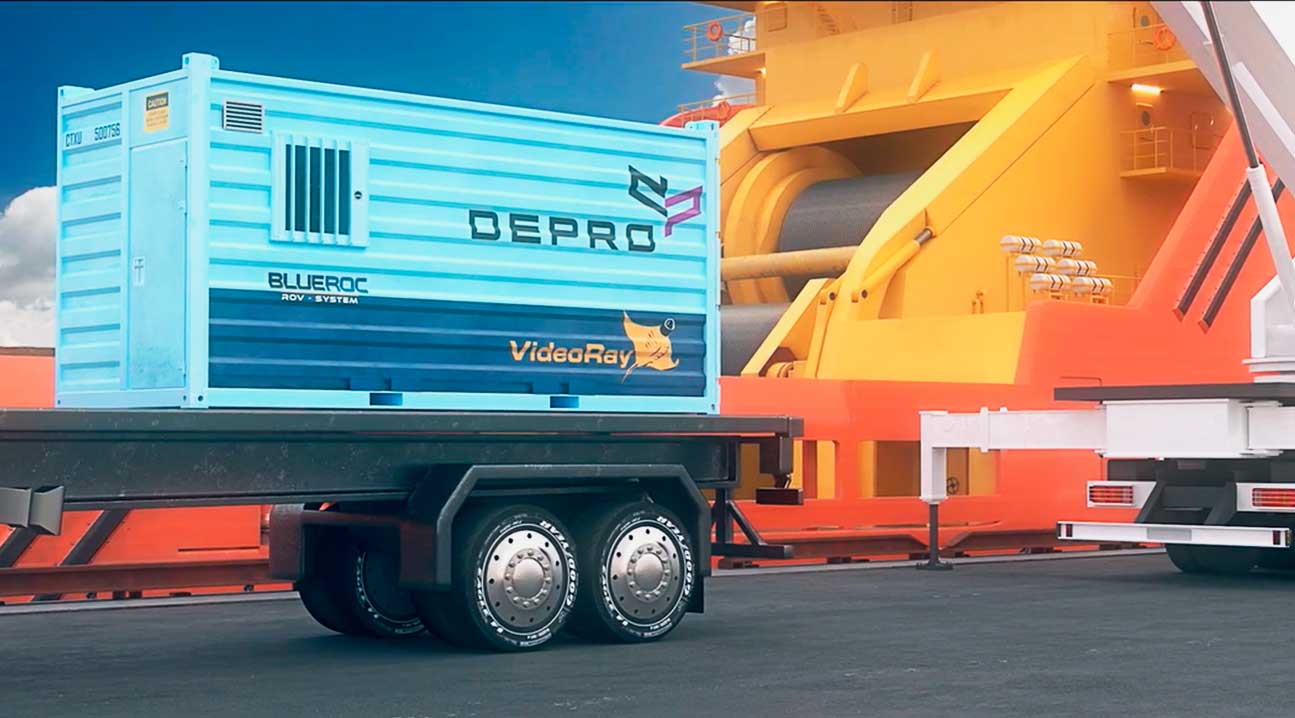 ROV-system for inspection and observation
Depro AS collaborates with VideoRay, a global leader in Underwater ROVs (Remotely Operated Vehicles) Technology.
We deliver VideoRay products and we have develop a ROV-system together for use in the offshore oil and gas industri, fishfarming and other.
The ROV-system BLUEROC is a remote operated container, with setup to control and operate an inspection ROV. The subsea inspection equipment is made for operations down to 2000 meter dept. The advantages of our ROV-system are that it is more affordable, smaller, more flexible and more easy to use than many other systems.
Link to Product descriptions: