As of January 2021 Depro, have established a new team to focus on our BLUEROC concept, service and operation. The new group will be an addition to our services and capabilities as an experienced and well renowned EPC company.
Our plan for 2021 is further expansion of our rental tool stock and operational support and especially launch our BLUEROC V2 that we believe will be a game changer within ROV industry. To fulfill our BLUEROV V2, our brand-new operations center for remote operations will be finalized end of this year.
We are looking forward to face new challenges together with new and existing customers for many years to come and to bring added value into the industry.
Depro is humble and thankful to all our customers that have trusted our capabilities and made it possible to expand during the given market situation. We are looking forward to meeting in person again!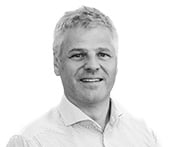 Kenneth Olsen
CMO
Manager Service & Operation
Tel: +47 404 19 938
ko@depro.no
Aslak Tunheim
Sales Manager Service & Operation
Tel: +47 92 03 51 20
at@depro.no
Magnus Lindberg
Technical Manager Service & Operation
Tel: +47 98 40 52 85
ml@depro.no
Frank Ellingsen
Operation Manager Service & Operation
Tel: +47 93 67 42 93
fe@depro.no