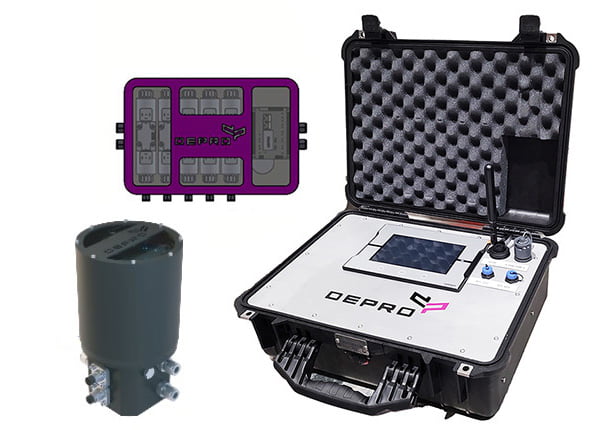 Control System
Depro AS have over years build up competence and capacity to also provide Control Systems. The Control System helps to optimize tool performance and at the same time secure valuable data from operations performed.
Most of our tools / components is equipped with sensors, which give the operator the opportunity to see live data over exact torque, turns, pressure, temperature, and more. To get those data we need a control system connected.
By using Depro`s Control System, the operator can reduce risk, increase components lifetime and better document the component integrity.
Depro AS control system is optimized to the tool functions and can be delivered with open protocols, this makes it easy to integrate with other systems.
Our engineers and design department can deliver control systems from concept to certified and verified functionally systems integrated into our products deliveries.