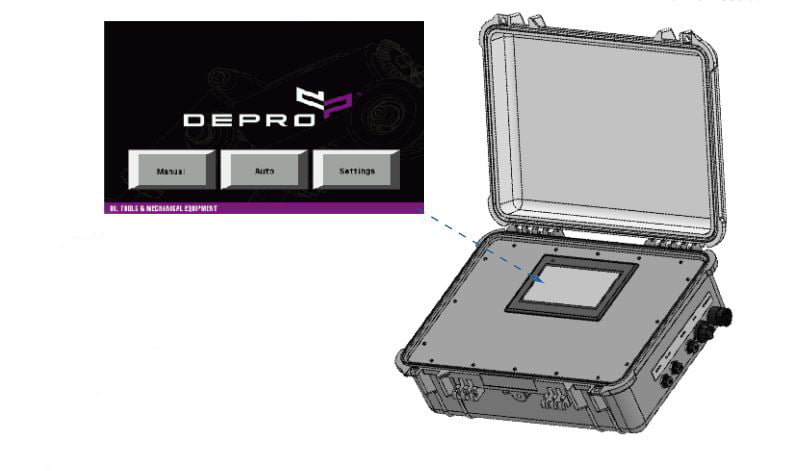 Topside HMI/Control system
Topside HMI/Control system is designed to operate Depro Tool Control Unit (TCU) and is generic setup to operate Depro Torque Tools with torque read out. The units can be direct wired or wired through the ROV system.
Control System will save the log as an Excel CSV file and will log Date, Torque readout, Turns, RPM, Target value, Max value. It`s possible to log both in manual mode, auto mode and auto mode with feedback. Turns, RPM, target value will only be valid when running Torque Tools with feedback.
Specification:
Display size: 7″ touch display
Wired Communications: RS232, RS485, RJ45
Wireless Communication: 4G
Data Storage: USB connected storage device
Supply Voltage: 110/230VAC
Material: Pelicase
Weight in air: 13,09 Kg
Dimensions H x W: 301 x Ø175mm
Depro drawing: DEP-GA-0411
Option:
Seperate Subsea Tool Control Unit (TCU)
To operate remote operated tools.
Depro Datasheet: DEP-DS-0440
Depro Drawing: DEP-GA-0397
Link to product decription: