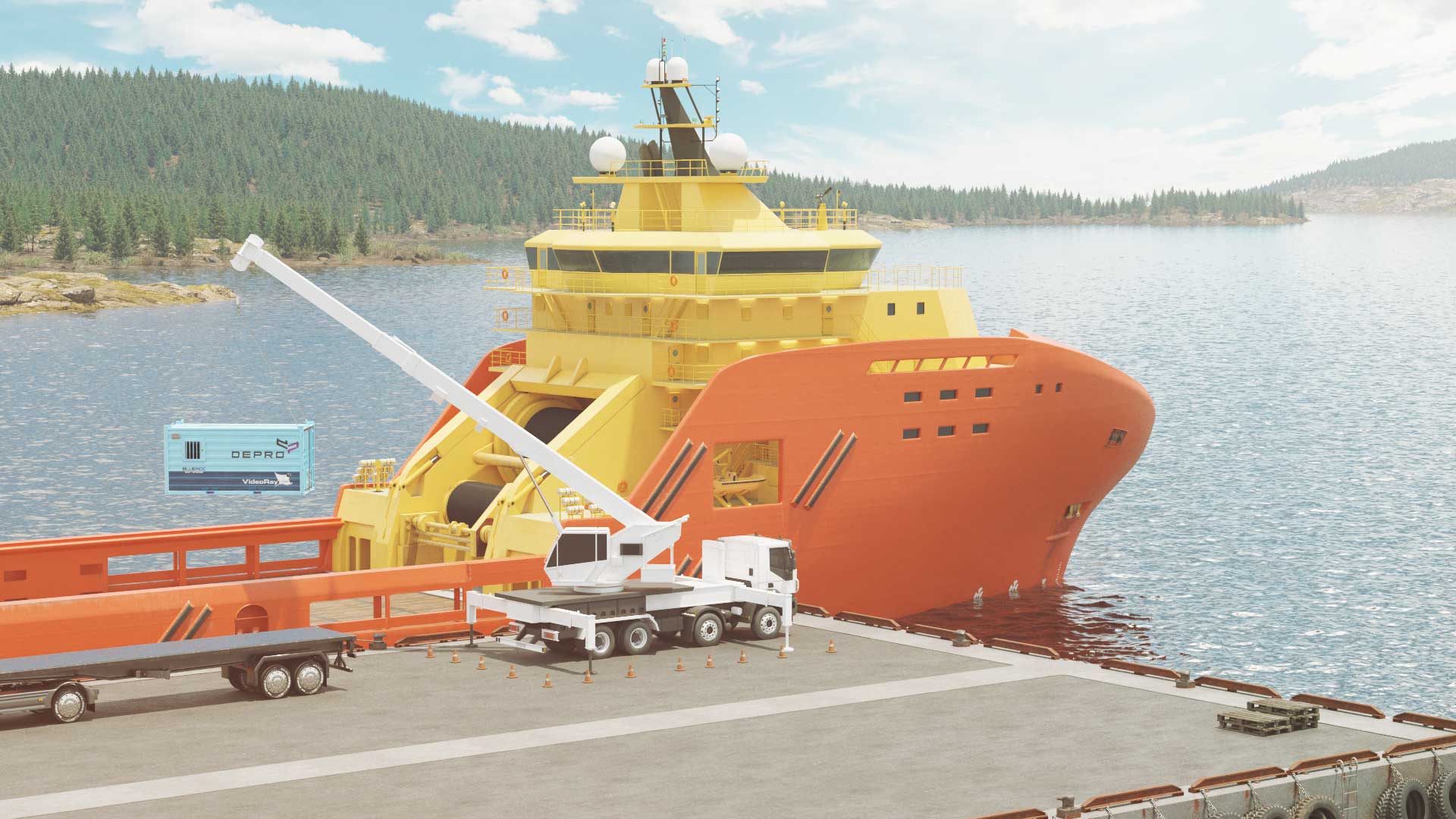 Subsea inspection system BLUEROC
BLUEROC is a remote operated container, with setup to control and operate an inspection ROV.
BLUEROC has two different setups for operation mode:
Operation to 500m water depth the BLUEROC is delivered in one 20ft container.
Operation to 2000m 2 containers delivered.
All equipment required to run an operation is included and connected.
Quick and easy to start the operation from the internal control room.
The container can be operated from an external control room through WIFI or 4G connection. The ROV is a standardized ROV system delivered by VideoRay, connected to the TMS with a 200m tether.
Specifications:
ROV specification: DEP-DS-0495/01
LARS specification: TBD
Winch specification: TBD
Water depth rating (E-TMS and ROV): 2 000m
Umbilical length: 500m (option up to 2 000m)
Tether length: 200m
Power consumption: 63 amp ,400VAC, 3 phases
LARS range (out from the end of the container): 7m
Container size: 20ft, L=6058, H=3000, W=2438mm
Container design: Standard offshore container according to Norsok and DNV