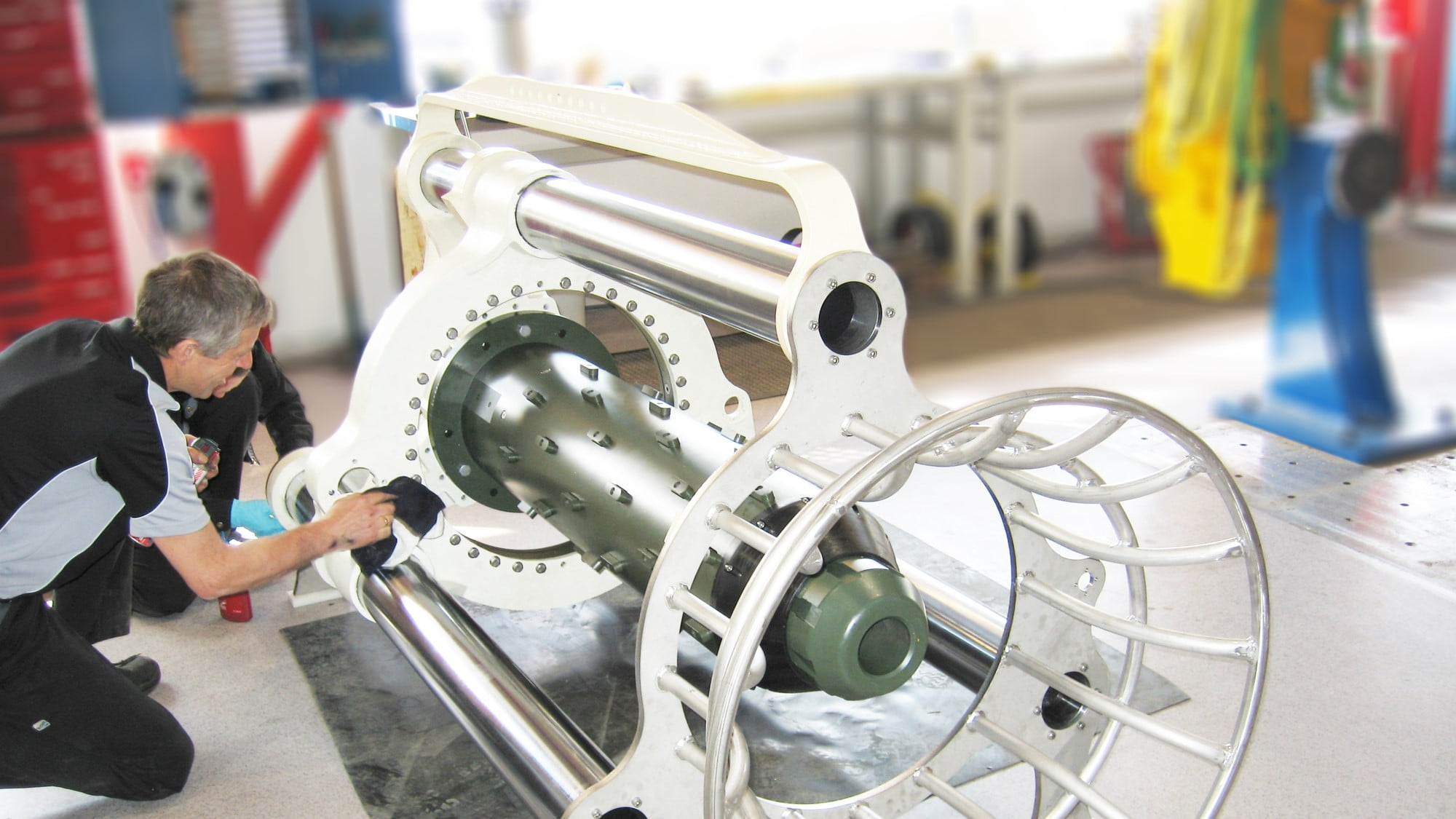 Pipe Machining Tool
Designed for use subsea, and remote operated through ROV.
The tool is made to prepare the pipeline end for a pipeline connector subsea. The tool removes coating and welding seam and straighten deformations on the pipeline. The tool gets centralized and locked to the pipe inner surface, by rotate the rear handle which pull out the locking blocks equally.
This tool is developed, build, and tested by Depro based on customers specifications. The customer owns the IP rights to this tool.
Made for customer, customers IP. For more information contact; Connector Subsea Solutions
Download Product Sheet: