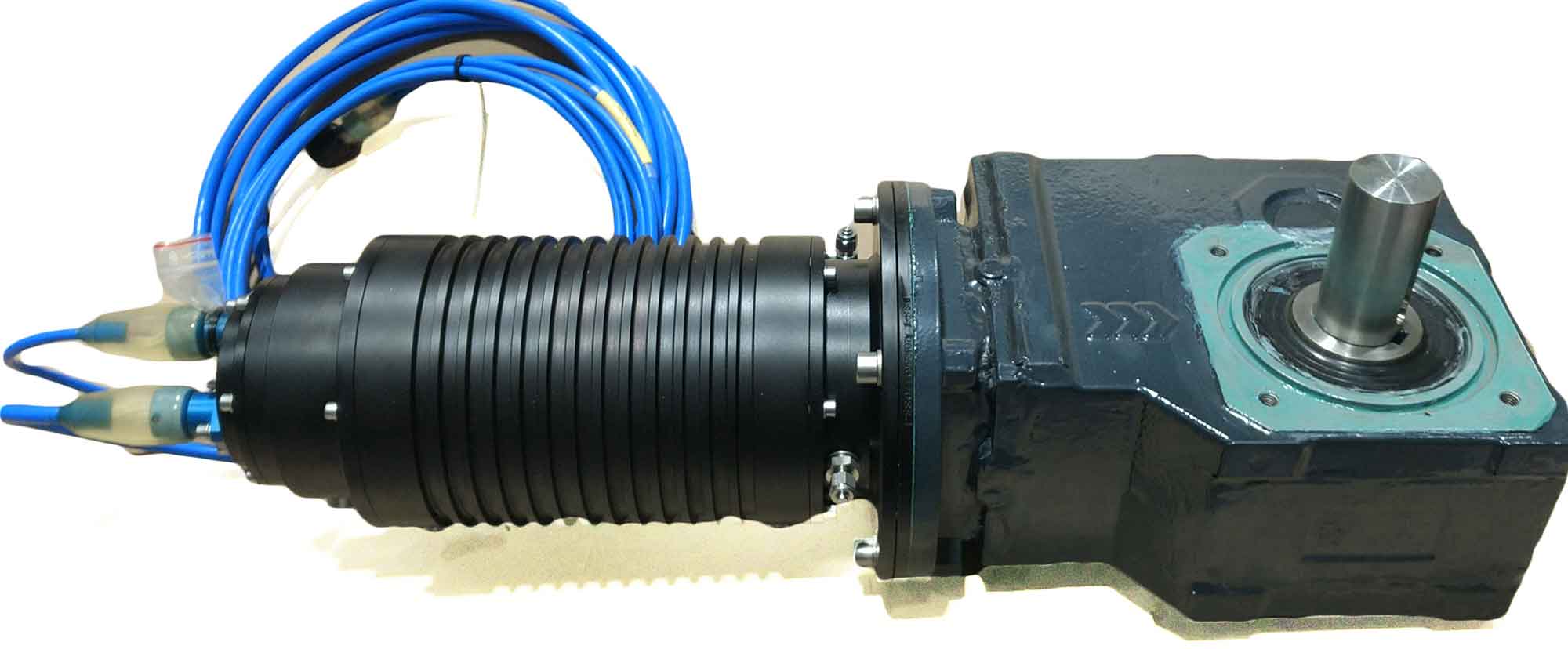 Electrical Motors, for subsea use.
DEP-DS-0382/02
The electro motor is powered with 400VAC +/- 10% and 3 phases 85Hz. Equipped with encoder (2500 pulses / rotation) and temperature sensor (PT100).
Standard IEC B5 mechanical interface. The enclosure is oil filled for connecting to external compensator.
The design is made for subsea tooling. Equipment for submersion over long periods on request.
Picture: Electrical motor and gear system.
Specifications: See product sheet.