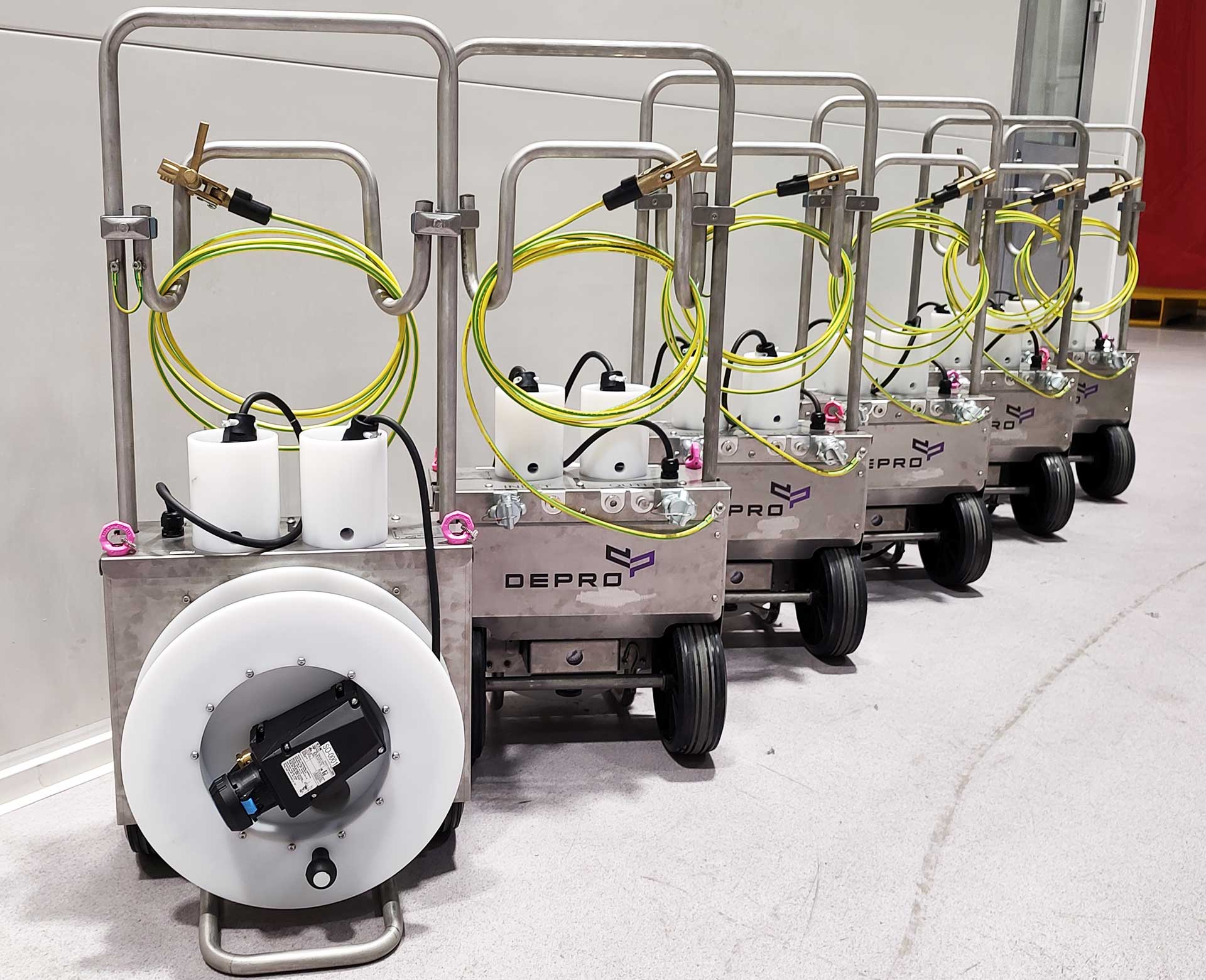 Safety Shutdown Trolley
The device is made to shut down the pneumatic air pressure if the electrical power shut down.
The device also functions as an electrical power cable. Equipped with pneumatic inlet & outlet, grounding cable, power cable and electrical plug and socket.
The device has a design which is quick and easy to operate.
Specifications:
Pneumatic quick connections: Hansen series 5000
Pneumatic pressure: 0-10 bar
Electrical power consumptions: 50W
Grounding cable: 5 meters
Power cable: 35m 3x16A
Dimensions WxDxH: 515x515x1200mm
Weight: 45Kg
Material frame: AISI 316
Certified lifting eye: WLL 0,4 t
According to: Norsok Z-015 & Ex Zone 2
Depro drawing: DEP-GA-0389 D
Link to product decription: