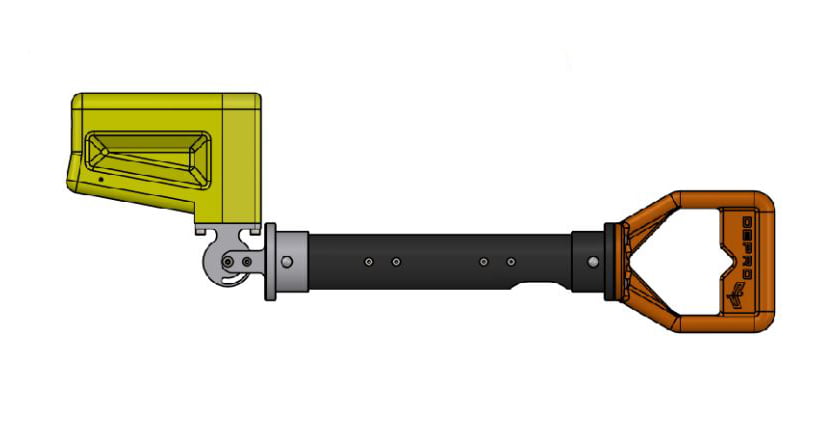 Inspection Camera with light
The inspection camera is made to get access into areas with limited space, and the camera head is only 50mm wide.
To place the whole camera behind areas with restrictions, require an opening of 70 x 190mm. Easy to get 360dg view by rotate the camera-tool. All flexible joints is made to be changed with manual force. The camera can be delivered with different arm length.
Specification:
Weight in air: 3Kg
Dimensions length short rod: 654 mm
Dimensions length long rod: 1154 mm
Rod diameter: 50mm
Material: Aluminium 6082-T6
Camera data: To be defined
Depro drawing: DEP-A-1138
Link to product decription: