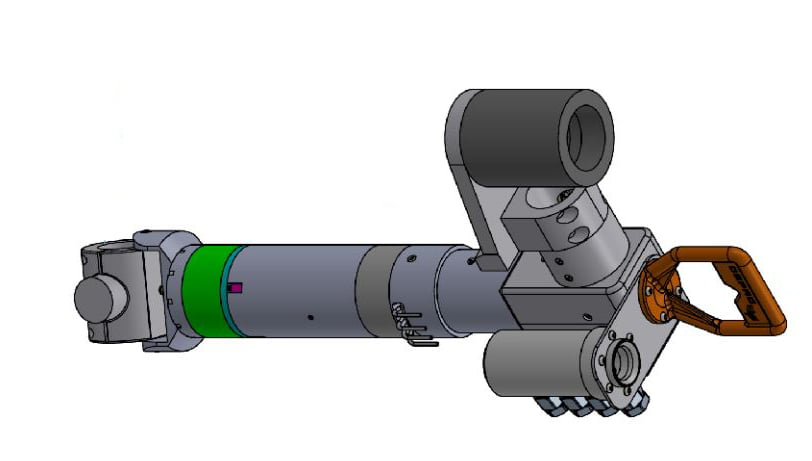 Camera with Pan & Tilt
The tool is for visual inspections of hubs and have high definition camera with pan, tilt functions and internal illumination. The tool is special made for hul inspection with fixed length from the assembly point to the camera.
The tool is delivered with exstentions rod which give a fixed length from assembly point to camera. The length is 575mm, 965mm, and 1250mm. Other lenghts are available upon request.
Specification:
Weight in air: 21Kg
Dimensions length short rod: 625 mm
Dimensions length medium rod: 1015 mm
Dimensions length long rod: 1300mm
Rod diameter: 150mm
Material: AISI 316
Camera data: To be defined
Depro drawing: DEP-GA-0310
Link to product decription: