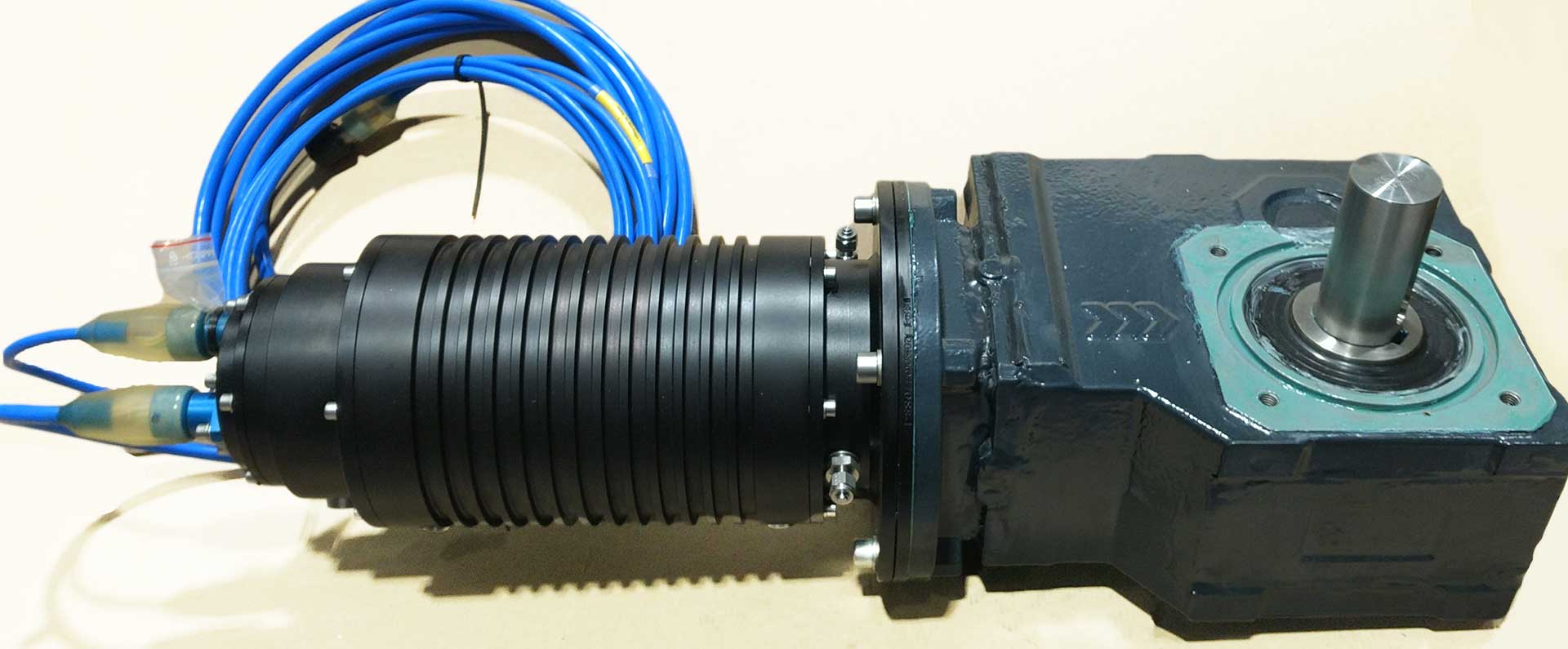 Motor & Gear System for subsea use
The electro motor is made to be powered with 400VAC +/- 10% and 3 phases 85Hz.
The gear systems are designed to deliver correct torque and turns according to requirements generated from the systems functions.
Gearbox has several gear configurations, available on request.
The design is made for subsea tooling. Equipment for submersion over long periods on request.
Link to product decription: