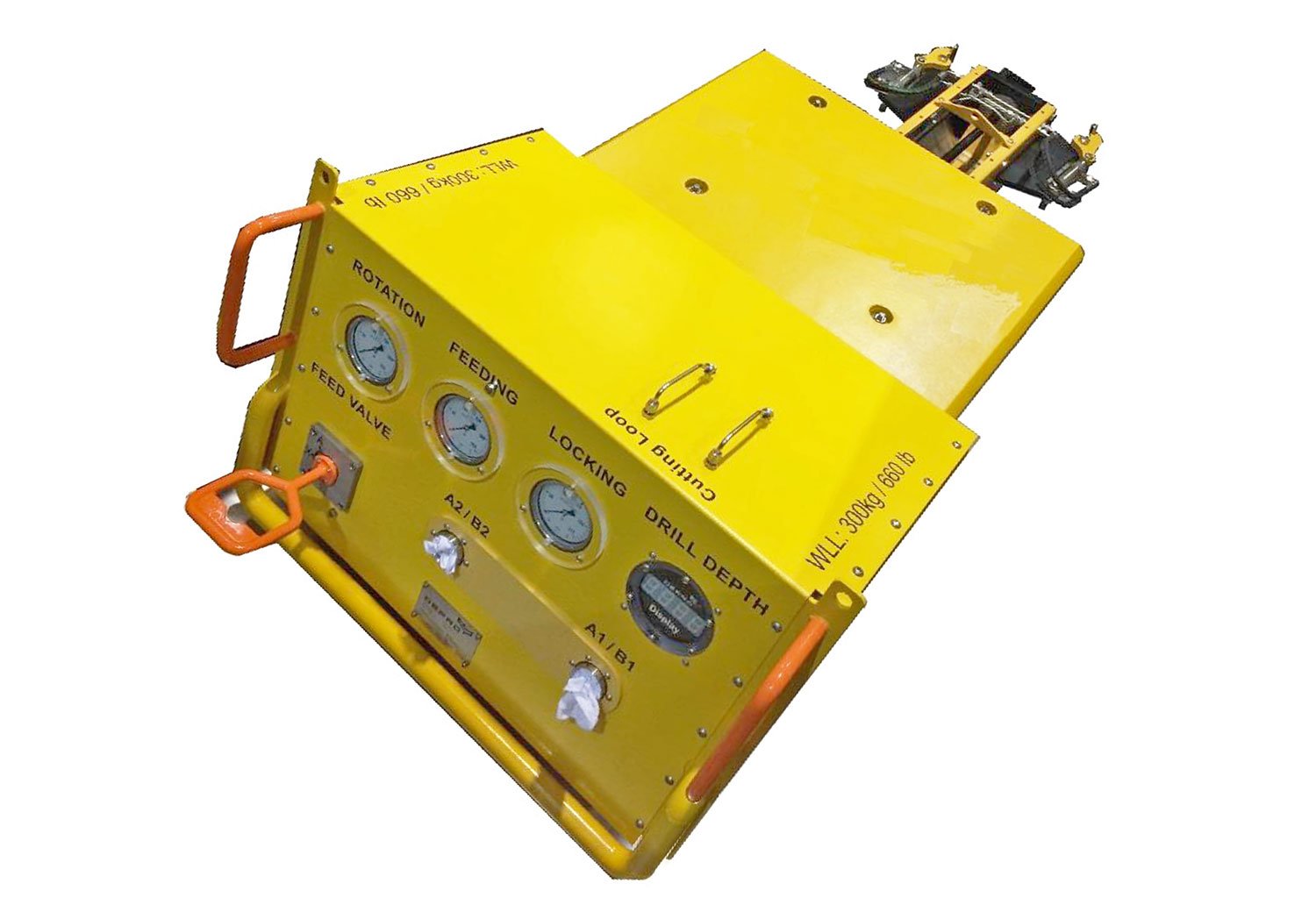 Clamp Release Drill Tool
The tool is made to Destec clamp with modified class 5 bucket (with flange). Other interfaces on request.
Function is made to remove the core of the drive screw in a subsea pipe clamp. The technique used is to drill out the core with this drilling machine.
The tool is balanced and close to neutral in sea. The clamp in front can clamp onto the bucket and need no additional support to stay in place.
The tool is equipped with several monitoring system to secure successful operations.
Specifications:
Drill bit diameter: Depend on drive screw
Maximum drill lenght: 500mm
Drill torque: 305Nm
Drill force: 2000N
Drill speed: 200 rpm
Hydraulic pressure – flow: 207 bar – 20 l/min
Hydraulic interface: 2 off 2 port Hot Stab
Weight Drill Tool in air / water: 290 / 30 Kg
Max water dept: 3000m
Dimensions cutter LxWxD: 2318x890x645 mm
Depro drawing: DEP-GA-0106
Download Product Sheet: