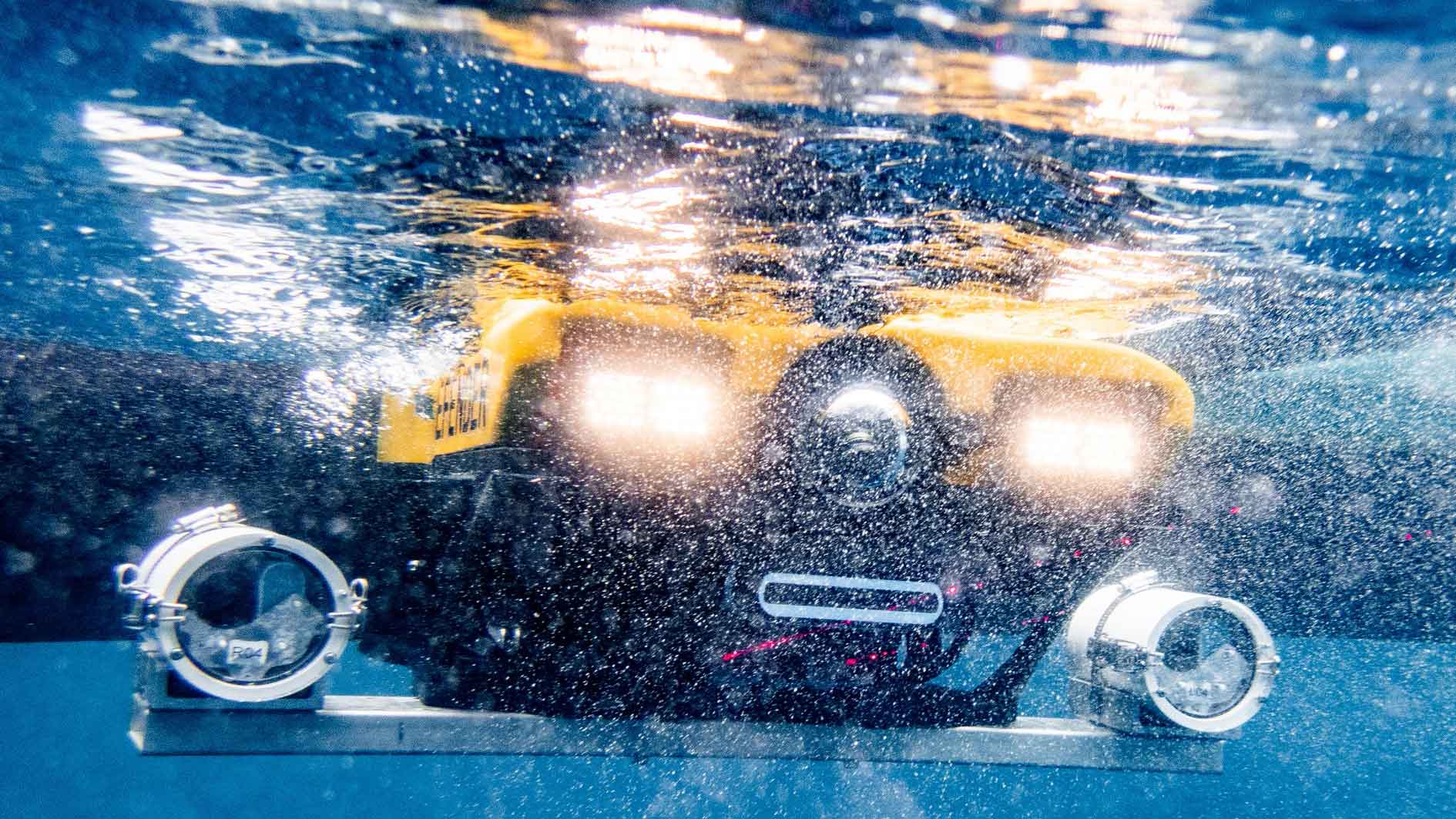 Inspection ROV system Defender
Qualified to 2000m water depth
This ROV is a standard VideoRay Defender system, equipped for the oil & gas subsea market.
This high-end system is easy and precise to control and operate, and equipped for many missions. The VideoRay Mission Specialist Defender ROV is a system which utilizes interchangeable, modular components residing on a single, intelligent network.
This topology provides an extremely ­exible and customizable platform which can be easily adapted to target speci‑c missions. It is this ­exibility which sets the Mission Specialist ROV series a part from current technology in the Remotely Operated Vehicle industry.
Specification ROV:
VideoRay datasheet: See link
Max water depth: 2 000m
Power Input: 240VAC & 2600W
Communication protocol: RS-485 and Ethernet
Thrusters Vectored Horizontal: 4 off, total 26,7kg pull force T
hrusters Vectored Vertical: 3 off, total 23,1kg pull force
Lighting: 2 off 38watt dual LED light with spot (60dg) and flood (110dg)
Weight in air: 17.2Kg
Size (LxWxH): 75,2 x 39,4 x 26,7cm
Specification on equipment installed the ROV:
Manipulator: Slide and rotating with 5 intercangablee heads
Camera: View angle (180dg with tilt), HD (1920×1080), 16x Digital zoom, Sensitivity <1 lux
Operator Control Console: 1 pelicase with daylight viewable monitor and controlos
Sonar: Blueprint Oculus 1200d
Download Product Sheet: