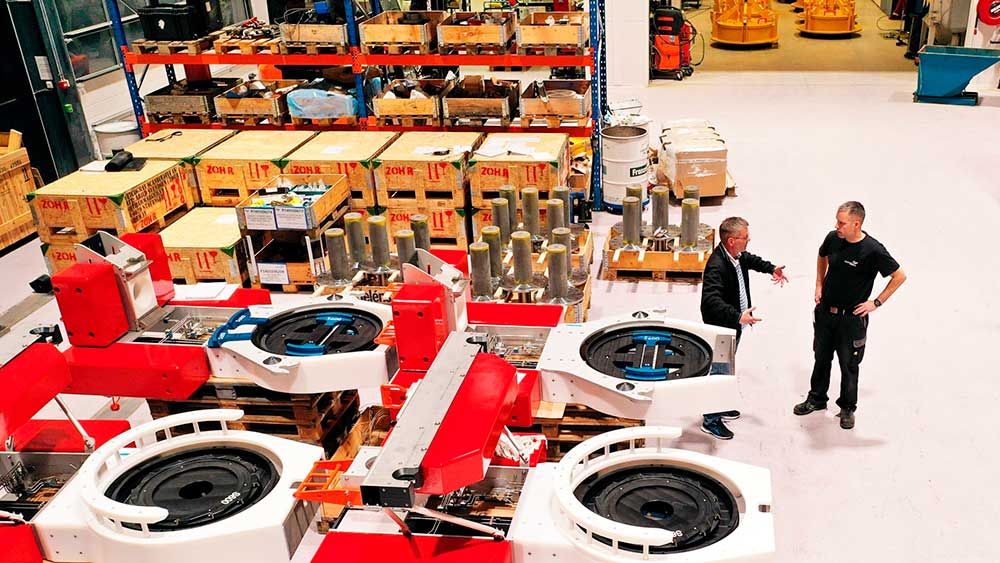 Seal Replacment and Cleaning Tool
DEP-DS-0438/01
Designed for use subsea, and remote operated through ROV.
The Seal replacement Tools are designed to remove old seal and install new seal onto the hub. Seal removal is achieved by extending 3 seal activators into the old seal and pull the seal away from hub. Opposite, the new seal is mounted onto the seal activators before landing on hub, seal is pushed into the hub and released by the seal activators.
The Seal Replacement Tool is integrated with Tool Carrier and stroking is operated by ROV. Actuation of the Seal replacement Tool seal activators is achieved by using a hydraulic cylinder.
Typical specifications:
Disc stroke length: 150mm
Design pressure: 207 bar
Working pressure: 125 bar
Flow rate: 12 L/min
Max water dept: 3000m
Weight in air / water: Depends on size, material and use of buoyancy
Download Product Sheet: