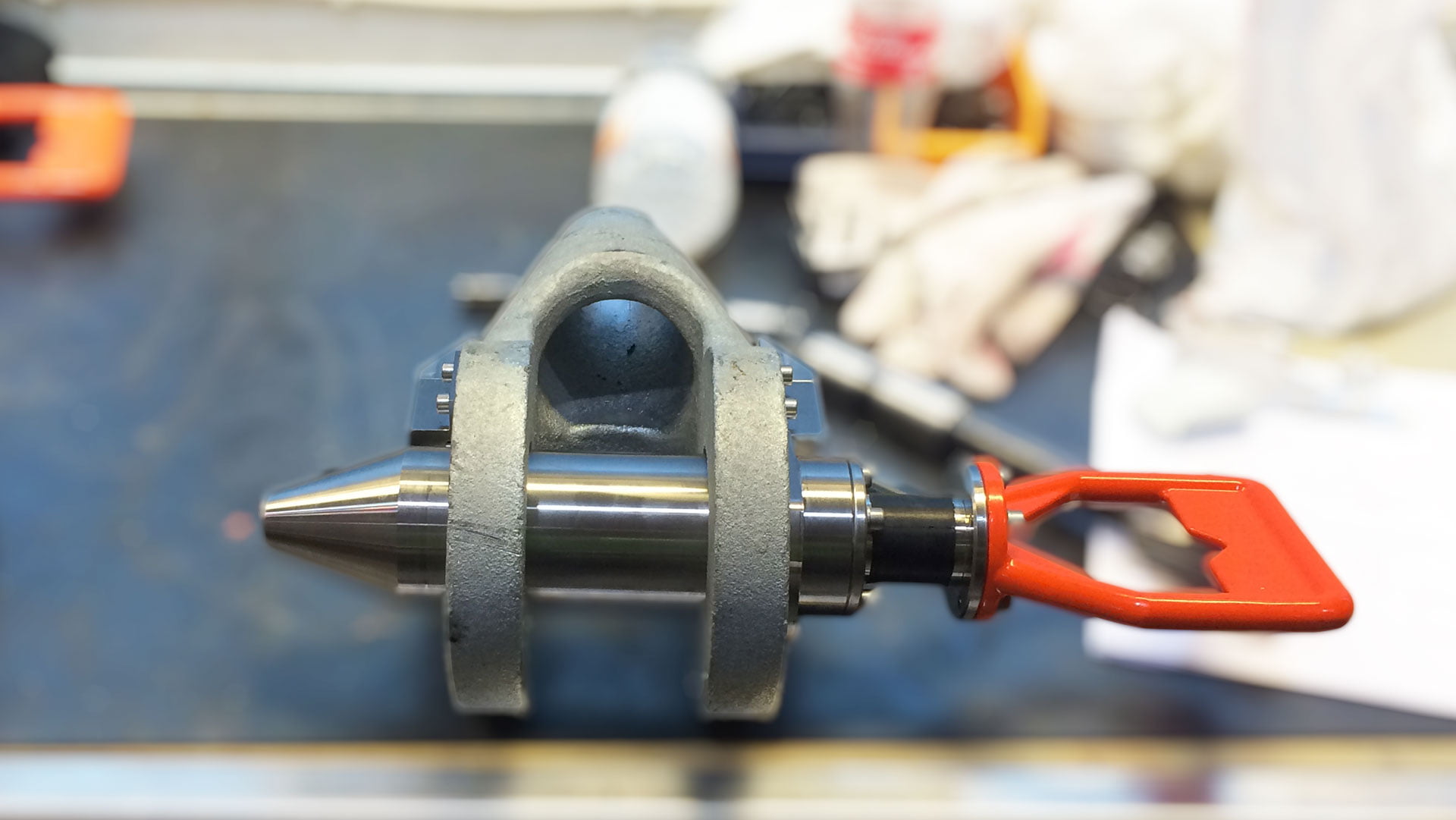 Spelter Socket 30T
Designed for lifting operations, and remote operated with ROV.
This Quick Connection and Disconnection Spelter Socket is easy and safe to operate.
The locking pin is made to be operated with ROV as well personnel and have a locking design where it is easy to stab and lock in one operation.
The design secure safe lifting operations.
Link to product decription: