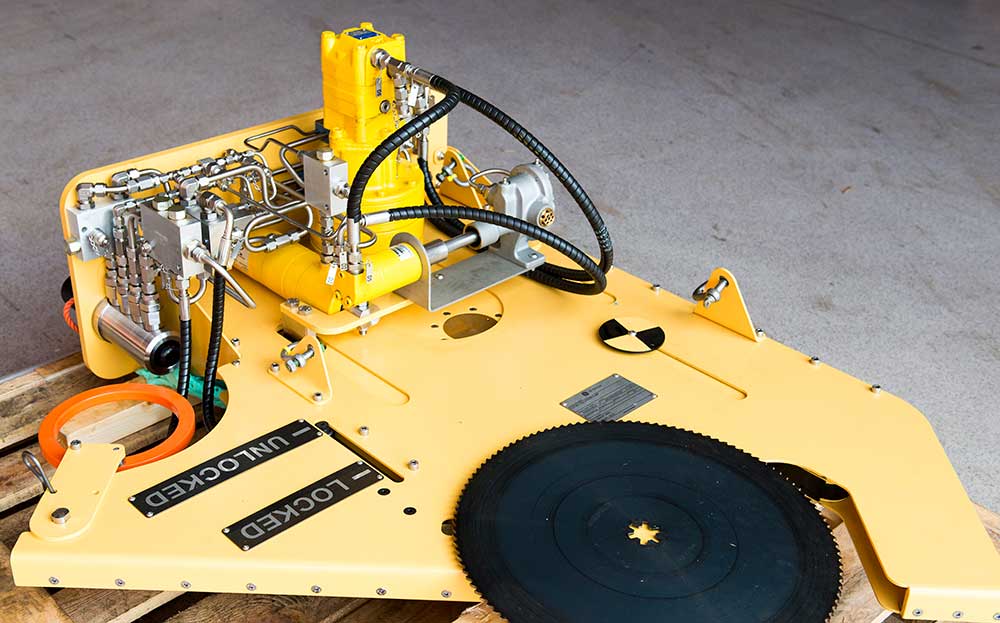 Saw 155mm
DEP-DS-0409/01
Designed for use subsea, and remote operated through ROV.
Description:
The design of this cutting tool is based on standard metal saw blade powered with a hydraulic motor and 2 hydraulic cylinders to push the blade into object to cut.
The tool has a manual locking system to lock the tool onto to object to cut.
Specification:
Maximum cutting diameter: Ø155mm
Saw blade: Ø460mm
Hydraulic pressure – flow: 207 bar – 20 l/min
Hydraulic interface: 4 port Hot Stab
Weight cutter in air / water: 205 / 173 Kg
Max water dept: 3000m
Dimensions cutter LxHxW: 373x362x409 mm
Depro drawing: DEP-GA-0167