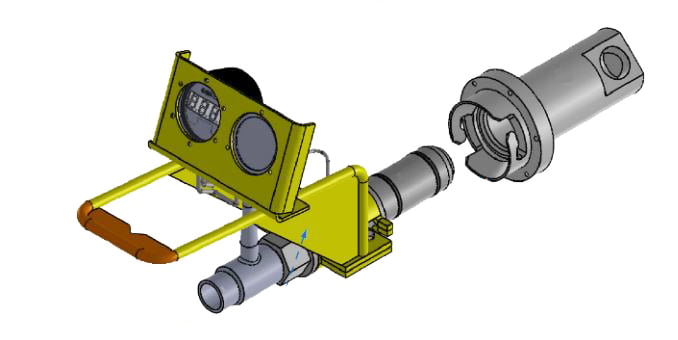 Panel with Display
Depro´s 70mm (2 inch) stab connector with integrated flowmeter and pressure drop gauge is designed for 8 bars internal pressure and high flow. Double J-lock system gives a flexible, safe and quick connections point.
Different configuration and setup available based on fluid, flow, working pressure, and interface (flow connections).
For specifications, see product sheet.