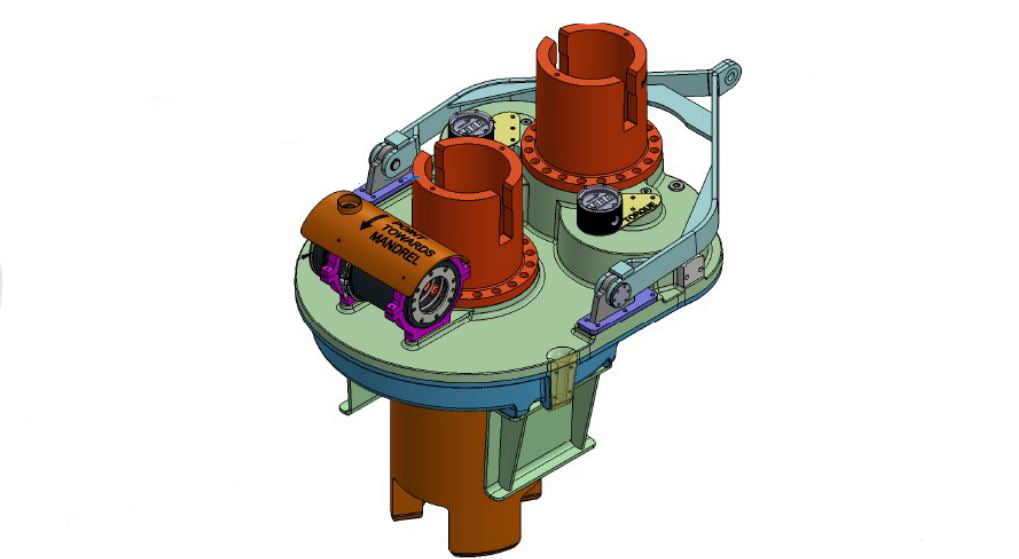 Gear 225 kNm
Amplefy torque from Torque Tool with output rating to 18,5 kNm. This gives an output torque of 225kNm. Tool have integrated torque reading and turn counter on output stem. Amplifier has 2 torque tool interfaces:
Receptacle 1: Ratio 1:1 – High speed / Low torque.
Receptacle 2: Ratio 1:12,5 – Low speed / High torque.
Link to product decription: